Assignment Properties
Flexible assignment properties give instructors control over numerous aspects of each assignment or test, including:
Start and end times
How much feedback the student gets during the assignment
If the grades are recorded or the test is for practice only
Passing score
Number of attempts
Customized feedback based on pass/fail results
Restrictions on where they can take the assignment
When the assignment becomes visible to the students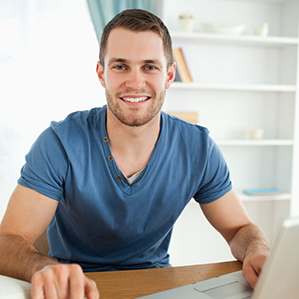 Adaptive Testing
Möbius Assessment offers fully flexible adaptive testing at the assignment level. In adaptive assignments, the selection of the next question in an assignment depends on how the student has done on the previous questions. With adaptive assignments, you can sort students into different streams, provide extra reinforcement only when it is needed, allow more advanced students to truly show what they are capable of without discouraging less advanced students, and more. And with the power of Maple behind it, adaptive testing in Möbius Assessment is more flexible than any other system.
Organize assignment questions into separate branches or difficulty levels.

When a student takes an adaptive test, each new question is selected from the appropriate branch, depending on their earlier responses.

Easily specify common conditions for moving between branches,

such as moving to a harder branch after five consecutive correct responses or moving to an easier branch after the third mistake occurs.

Fully customize the branching conditions

using the Maple language. The conditions can be based on variety of factors, such as the number of correct and incorrect responses, the number of correct responses in a row, the start branch, the current branch, branch weight, and the number of branches in the assignment.

Easily set the stopping conditions

for the assignment based on the number of correct responses, incorrect responses, or total number of questions seen by the student, or further customize stopping conditions using an algorithm written in the Maple language.

View full grading information

for both the entire assignment and for each branch.

Include any type of Möbius Assessment question,

in your adaptive assignment, including adaptive questions
Use adaptive assignments for

practice, graded tests and homework, and proctored tests.
Scoring Rubrics
Some types of assignments, such as oral presentations, obviously cannot be completed inside Möbius Assessment. However, with scoring rubrics, instructors can use Möbius Assessment to communicate the expectations for that assignment, record student grades, provide students with their results, and automatically include those grades in their overall results for the course.
Create assignment rubrics in Möbius Assessment for offline assignments and presentations.
Present criteria, expectations, and rating values for each level in a standard rubric table.
To grade the assignment, simply click on the achieved rating level for each criterion, and Möbius Assessment calculates the final grade and stores the results.
View rubrics from the students' class homepage, and view graded rubrics from the student and instructor gradebooks.
High Stakes Testing
Möbius Assessment offers many features to support high-stakes testing.
Questions can be algorithmically generated so each student receives a different version of the test.
Questions can be randomly ordered for each student.
Proctored tests require a proctor to authorize students submitting their test for grading.
You can require proctor authorization to validate student identity and grant assignment access at the start of a proctored exam.
The Möbius Assessment Proctored Browser, an optional testing environment, requires students to stay inside Möbius Assessment until the test or assignment is completed, so they cannot access other web sites or programs.
You can require students take an assignment from a restricted set of IP addresses or host names, such as those found in a specific lab on campus.
Mastery
Require students to demonstrate mastery of a particular learning objective before allowing them to advance to the next learning objective.
If a student demonstrates a lower level of mastery through repeated incorrect responses, move the student back to the previous learning objective until minimal proficiency is established again.
Create rules that establish the minimum number of questions in each learning objective that must be answered correctly before the student can move to the next objective, and the number of incorrect responses needed to move the student back.
As students work through a

Mastery

assignment, they are shown information about their progress along with the requirements for the learning objective and the assignment